"All good athletes make mistakes; the great ones learn to make that mistake only once."
– Raul Lopez
"The one who follows the crowd will usually get no further than the crowd. The one who walks alone is likely to find himself in places no one has ever been."– Albert Einstein
This month we are launching a new parent education program aligned with our Digital Privacy, Safety, and Security (DPSS). In partnership with BrightBytes, one of our technology and data research partners, we are deeply reviewing our technology policies, practices, safety and security.
Topics for our inaugural session emerged from surveys, meetings, and input from members of our community. We'll be joined by a high school student who has a passion for cyber security and for helping to keep families informed and children safe. We'll host workshops on the following topics (Twitter for parents, Raising digital citizens, Growing up in the Digital Age, Digital Footprints, and more).
In addition to the parent education sessions, this year I have been sending letters with digital "tips" to our parent community. With this blog post I'm sharing excerpts from some of these letters as well as information about our upcoming parent education night. In today's world digital literacy is essential for all, it's not ok to leave technology knowledge "to the young people" … it's for everyone!
"…On Wednesday, April 12, we will add a parent program on digital privacy, safety and security (DPSS). Before then, you'll be hearing more about DPSS, in the schools and directly from me. In March, we will conduct our annual BrightBytes survey of students (in grades 4-8), staff and parents to evaluate the impact of our 1:1 environment and overall community technology use."
We have been partnering with Bright Bytes since 2014 to measure the impact of our transformative 1:1 teaching & learning initiatives. Our overall scores and performance and growth have been growing since our focus on excellence transcends children, adults, school, home, and community. 
From BrightBytes:
The Technology & Learning module provides educators with insights into the factors that determine the effectiveness of technology in improving student achievement. The heart of the module is CASE™, a research-based framework developed by a team of educational researchers, higher ed statisticians, and K-12 practitioners.

Based on your data, the module calculates your organization's overall numeric score (between 800 and 1300), which is aligned to a five-color maturity scale: Beginning, Emerging, Proficient, Advanced, and Exemplary. This same maturity scale is used to highlight your organization's technology readiness and use in each of the framework's domains, indicators, and variables.
As shown below, the trends are following an upward trajectory because each year's focus on continuous improvement as well as engaged learning and teaching are having a positive effect and impact.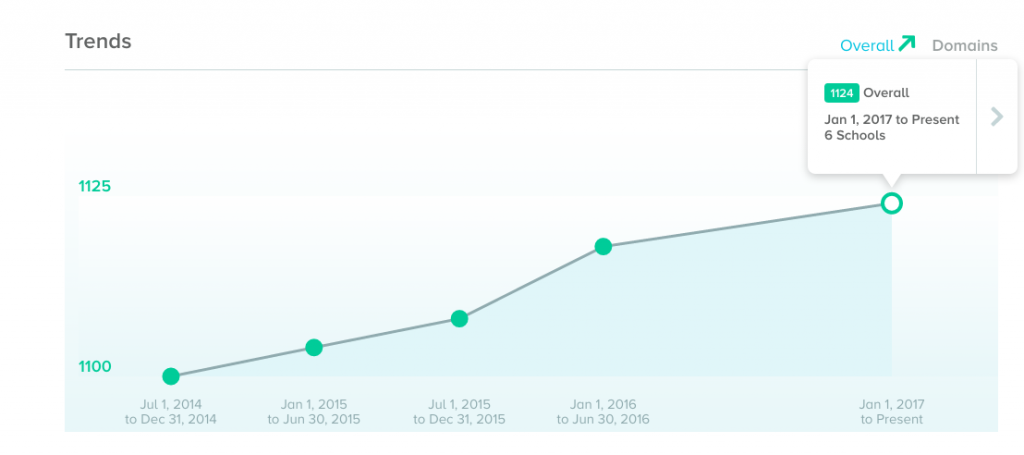 Sharing more tips:
DPSS in 109 Tip #1: Check your child's phone. Do you know who your child is texting or messaging…and what they are sending and receiving? As the person paying the cell  phone bill — and as a parent in the digital age — you have a right and a responsibility to know with whom and how your child is communicating. 
The chart below compares the DPS109 results (solid) with all who use BrightBytes (several hundred schools across the country and Canada) of teachers who feel rewarded for integrating technology into teaching:
"Outstanding people have one thing in common: an absolute sense of mission."
– Zig Ziglar
DPSS in 109 Tip #2: Conduct a computer, device and social media audit of practices in your home and include your children in the process. Here are helpful tips, many taken from the US Department of Justice Federal Bureau of Investigation:
Be sure to monitor what others are posting about you or your children on their online discussions.

You can set up a Google Alert

to be notified when something shows up online about you or your child.

Change your passwords periodically, and do not reuse old passwords. Do not use the same password for more than one system or service. For example, if someone obtains the password for your email, can they access your online banking information with the same password? There are products that help you manage multiple passwords;

here's a recent list of free products

.

Do not post anything that might embarrass you later or that you don't want strangers to know.

Do not automatically download, or respond to content on a website or in an email. Do not click on links in email messages claiming to be from a social networking site. Instead go to the site directly to retrieve messages.
"Someone's sitting in the shade today because someone planted a tree a long time ago." – Warren Buffett
DPSS in 109 Tip #3: Follow the Terms of Service for popular social media sites and apps like Facebook, Twitter and Instagram; wait until your child is 13 to allow him or her access. Sites that impose these rules are following the government's Children's Online Privacy Protection Act of 1998 (COPPA). The age requirements are put in place to protect your child; children under age 13 typically aren't emotionally ready to handle the impact, implications, and responsibility connected with social media.  
---
We're looking forward to our learning experiences on April 12th and beyond! The chart below shows an example of digital citizenship; teaching students how to cite online information. The frequency of "never" is decreasing and the frequency of "weekly" is increasing!