Great things in business are never done by one person, they're done by a team of people."
– Steve Jobs
Every day in ev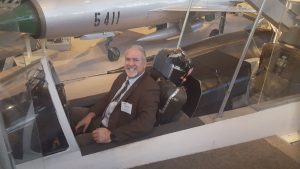 ery classroom everywhere, student voices should be filling the halls, rooms, gymnasiums, cafeterias, playgrounds, buses, everywhere with "WOW" language.
At some recent professional leadership learning conferences I was WOWED with the experience, the possibility for extending that "wow" to all of the students and staff I serve, and reminded we CAN and we MUST WOW our communities!
As educators we have a gift in our calling to serve, teach and lead. The gift is creating the WOW every day for every child. Each child has but one year to spend with us (typically we have children in our grade level for one academic year). We adults get "do overs" annually but the children have but one time to be a 1st grader, an 8th grader, etc. The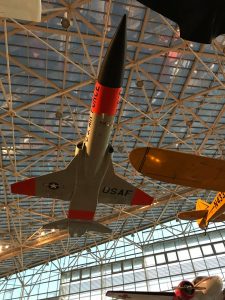 students do NOT get "do overs" – we owe them WOW moments.
I believe we owe the students WOW moments all the time. My role as a superintendent of schools and a national leader affords me incredible opportunities to both have and create WOW moments. Wow moments for my own development as a leader, wow moments for colleagues and peers through national, statewide and regional leadership, and most important – helping others create WOW moments for students and staff.
Todd Whitaker (highly respected educational leader, professor, author, and speaker) says "10 days in a row" – meaning we must engage, inspire, empower – every day – every child – every learning encounter. In education our profession is too critical to mess up – to create wow moments 7 out of 10 days for example. 10 days in a row … we must do this because the students rely on us to be ready for them and to provide limitless opportunities for them every day.
The past few weeks have been quite busy for me professionally as I have participated at the state superintendent conference, an executive briefing at Apple in Cupertino, CA, I also attended a Visible Learning conference with John Hattie (himself perhaps the greatest research aggregator of our modern times), and I co-
led the American Association of School Administrator (AASA) Digital Consortium Fall Conference in Seattle, WA with my good friend Nick Polyak.
At the Digital Consortium Fall Conference we spent time at three schools in the Highline School District; we also spent time at the Museum of Flight and Boeing in Seattle, WA.
So at Apple and at Boeing we educational leaders got to learn first hand what jobs are needed today as well as tomorrow at two of the planets most impactful companies. We got to see what a modern, contemporary workspace looks like. We got to see what a factory in 2017 looks like – it's a lot different than the factory of 1917 for which the foundation of US public schooling is built. We thought leaders are doing great work disrupting archaic organizational structures in preparation for 2017 – and for 2020, 2025, and beyond.
At Apple and at Boeing I was WOWED around every corner – I cannot share photos because we are not permitted to take or share photos (corporate protection is real and necessary) though I can share with you how and why I was wowed – but more importantly and far more impact-fully I can share how and why we can and must provide WOW moments for every student every day.
I can share photos from th
e Museum of Flight – I am sharing photos throughout the text of this post.
While we were engaging in US and world history discussions as well as science and technology history discussions and math and engineering discussions, we were WOWED.
We learned about sociology, manufacturing, coding, computer programming, photography, digital photography, national security and more. We were engaged in our learning. We were provided both whole group and small group learning experiences. Our docent was able to differentiate, individualize and even personalize our experiences. We were learners – we were learning – we were engaged, inspired, and empowered. We connected our own interests, knowledge, and thoughts with the content (the exhibits). We were able to imagine, think, … learn.
In our 30-60 minute less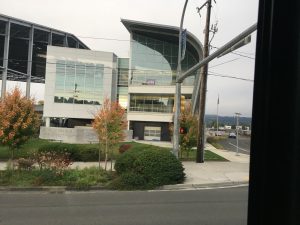 on at the Museum of Flight, and during our visits to the innovative schools in Highline, we were wowed and we saw wowed lessons and experiences. These experiences included students explaining to us what competency based learning means (i.e. take a year of Spanish in a few months for credit and advancement at the high school); what individualized pacing with artificial intelligence looks like (i.e. with advanced curricular resources); in addition, we learned about how the principals and teachers were building cultures of excellence and managing change. On behalf of Students, Staff, and community!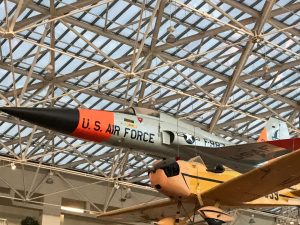 Our challenge, and as Nick and I write about in the Unlearning Leader: Leading for Tomorrow's Schools Today, and what Nick and PJ and I write about in Student Voice: From Invisible to Invaluable, is to provide true and meaningful engagement for ALL students – every day.
We can do it – we have the knowledge and we must have thecourage. As always, I welcome comments!