"I have discovered in life that there are ways of getting almost anywhere you want to go, if you really want to go."
– Langston Hughes
This week I had the good fortune and honor of completing a two year advanced leadership program sponsored by the American Association of School Administrators (AASA). Upon my return home I and more than 20 other superintendent friends and colleagues across the nation will carry the distinction of being a "Nationally Certified Superintendent". Last year after our coursework I published an article on the AASA website (click link).
From the article:
"This unique leadership program, designed to help school district leaders succeed on the job, brings together superintendents from around the country. The East Coast Cohort, the group I am a part of, consists of 26 superintendents representing 15 states. So far, we have been able to benefit from lead learners as well as veteran superintendents. Just as important, we also get to learn from one another. These expert superintendents help us understand that the working relationship with our board is perhaps the most important relationship we have.

During reflective leadership exercises highlighting our unique experiences, we built bonds that united us in the consistencies of the challenges we each face. We also engaged in board and governance workshops with representatives from the National School Boards Association.

An essential element of the program includes coach/mentor support from a master superintendent. This mentor relationship supports multiple levels of growth and support in the superintendency. The superintendency is often described as "lonely at the top," but AASA is making efforts to change that through supportive, deliberate, thoughtful and high-level leadership and education."
In Deerfield I have been able to apply the skills and lessons learned from this program. Our Board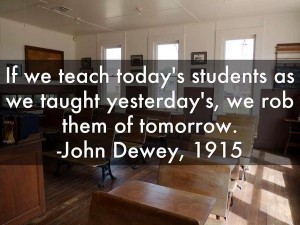 supports leadership growth and development for our leaders and teachers on behalf of one another, the students, and the community. Thanks to the support of my AASA mentor/coach, the master teachers, the AASA personnel, and the opportunities to reflect and grow through this high level leadership program, I am confident that the educational opportunities for our 3000 students have become enhanced.
We all got to experience a capstone event highlighting the leadership lessons in which we engaged. A short view of one of my presentations is shown below:
In our Capstone project experience we held ourselves accountable through goal setting and metric development. As depicted in the slide deck above, and from our Capstone template: "The area to be improved in DPS109 is in the area of technology and its impact on K-8 instruction. The area to be improved will be determined by baseline data collection from September 2014 survey administration with Bright Bytes research partnership. Bright Bytes will measure impact from parent, student, staff stakeholder groups using online survey collection following a model they describe as CASE Technology Framework. CASE measures impact on the classroom, access, skills, and environment. The area to be improved is discovery of the effects/impact of the 1:1 transformative learning environment on learning and performance." 
We shared our "do" statements as well as our internal and external metrics. Holding ourselves and our organizations accountable through shared successful and replicable leadership strategies that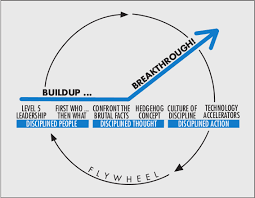 ultimately support and celebrate growth and leadership across the nation on behalf of hundreds of thousands of students. We learned a ton from one another during the leadership coursework and related homework assignments and in-district work.
Other examples of accountability included: "Input changes to get to desired state:Empirical data points that support administrative direction, teacher training, parent training and engagement and Board support. Increased CASE metrics from Sept-March – increased student growth rates over time as measured by MAP reading/math K-8."
During the course of my leadership coursework in the AASA National Superintendent Certification Program, the DPS109 Board of Education carefully monitored survey data, student performance data as well as my leadership performance as the superintendent of schools. Concurrently with the leadership program and our local leadership initiatives, the Board indicated support and satisfaction with the realization of tangible evidence in support of previous Board plans (i.e. Master Facilities Planning
from 2007-12, the Strategic Plan from 2011-16). The Board was also pleased with successful community engagement (i.e. Superintendent's Task Force for Middle Level Education). The Board, parents, students, and teachers were engaged in planning, review, implementation, and further review of many initiatives, including the 1:1 Transformative Learning Environment changes. It has been a really busy, active, and impactful 32 months in DPS109 since July 1, 2013 when teams took office! Success in DPS109 is impacted and has been greatly influenced by the professional advanced leadership programming through the AASA National Superintendent Certification Program!
The relationships in our system were enhanced through deliberate outreach including parent technology information nights and working sessions, community film screenings and successive book talks, student focus groups, work groups, and student presentations to the Board of Education. In addition, through intentional communication strategies and leveraging of social media outreach, members of the community reported knowing more about the school system than ever before.
Because of this set of experiences, coaching, mentorship, leading and learning, I have greater confidence in my abilities to lead our organization on behalf of student and staff learning.

Thank you AASA and thank you DPS109 Board of Education!