This is teacher, nurse, educational support staff (and administrator) appreciation week! We can never say thank you enough to our educators!! THANK YOU!
I'm sharing a quote I have held closely for many years and I'm sharing two notes I recently sent the DPS109 community.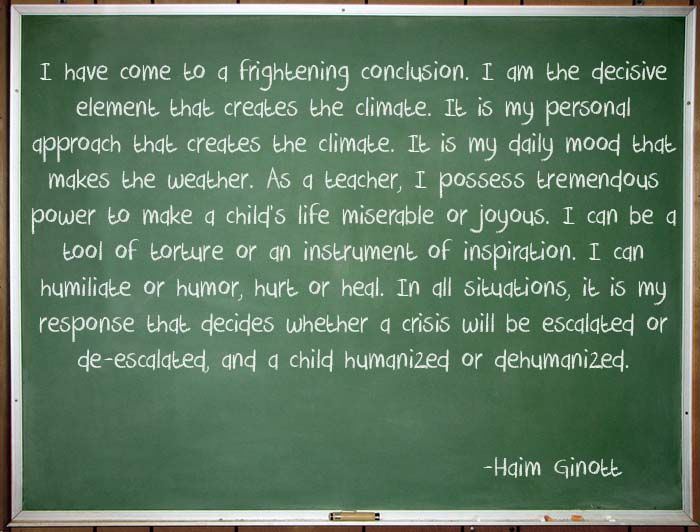 "How important it is for us to recognize and celebrate our heroes and she-roes."
Maya Angelou
---
Dear District 109 Families and Community Members,
At its last meeting, the Board of Education declared Tuesday, May 9, 2017 as Teacher Appreciation Day in District 109. Please join the Board of Education and the District administration team in applauding our teachers and all of the educators and support staff throughout District 109 who work so hard each day. We have high-achieving, nationally recognized, innovative, warm and welcoming schools because amazing teachers engage, inspire and empower our students – your children, grandchildren, and the children of your friends and neighbors!
I encourage you to find a way to show your support to your favorite teacher, or any school staff member who makes a difference in the lives of the children in our community. Whether you write a heartfelt, handwritten note, have your child create a work of art, or just go out of your way to say a personal "Thank you," you are giving a great gift. They deserve all the thanks that we can shower upon them!
Sincerely,
Mike
---
"If we neglect our gifts and talents, they, like an unused muscle, will atrophy and waste away."  Stephen Covey
Dear District 109 Teachers and Staff,
The Board of Education recently approved our 2017 Strategic Plan. The planning process was both reflective and forward thinking, and very eye-opening to me. I realized how much we have accomplished in four short years.  I also acknowledge and thank you for being open to change. I know that's not easy. Your leaps of faith and constant hard work have allowed our students to thrive, and schools to achieve local, regional and national recognition. In the strategic planning process we should all be proud of the input and impact of that input. Your voices and your input helped shape the goals, objectives and plans. I look forward to working with you and for you to achieve our goals in the coming years.
On April 24, the Board of Education declared Tuesday, May 9, 2017 Teacher Appreciation Day in District 109. The community will celebrate you throughout the week. To show our thanks, the District administration and Board will provide a gift and special treat at some point during the week. They are small tokens of our boundless appreciation of you and your continual work to engage, inspire and empower our students, their parents, your colleagues, and our community.
So THANK YOU, from me personally, and from the Board of Education and District leaders, for allowing us to work with the best team of educators in the nation.
Sincerely,
Mike